ACTIF sit-to-stand workstations are available in two height configurations with a variety of height adjustable mechanisms. These include a German made electric dual motor solution and hand cranked or technician height-adjustable pin versions. ACTIF has been widely specified due to the health benefits sit-to-stand offers employees and is supported by RJ's ten-year warranty.
PIKE's system elements have been intelligently designed for multiple uses. Common posts and fixings are used to integrate shelves, storage, screens white boards and monitor arms, resulting in a clutter-free work surface and an effortlessly light, open footprint. PIKE integrates with Waldmann's lighting system and comes with RJ's ten-year warranty.
PROJECT T presents a much-needed antidote to the prevalence of hard edged and impersonal office furniture. This system blends office functionality with the light-touch of domestic aesthetics, resulting in a soft and tactile workstation solution that is popular with creative workplaces across the country. PROJECT T also comes with RJ's ten-year warranty.
PROJECT C marries design principles from PROJECT T with height adjustabile functionality. Also representing a much-needed antidote to hard edged and impersonal office furniture design, PROJECT C blends office functionality with domestic aesthetics. PROJECT C is available in heights ranging from 700mm to 1000mm standing and is appropriate for both workstations and boardroom settings.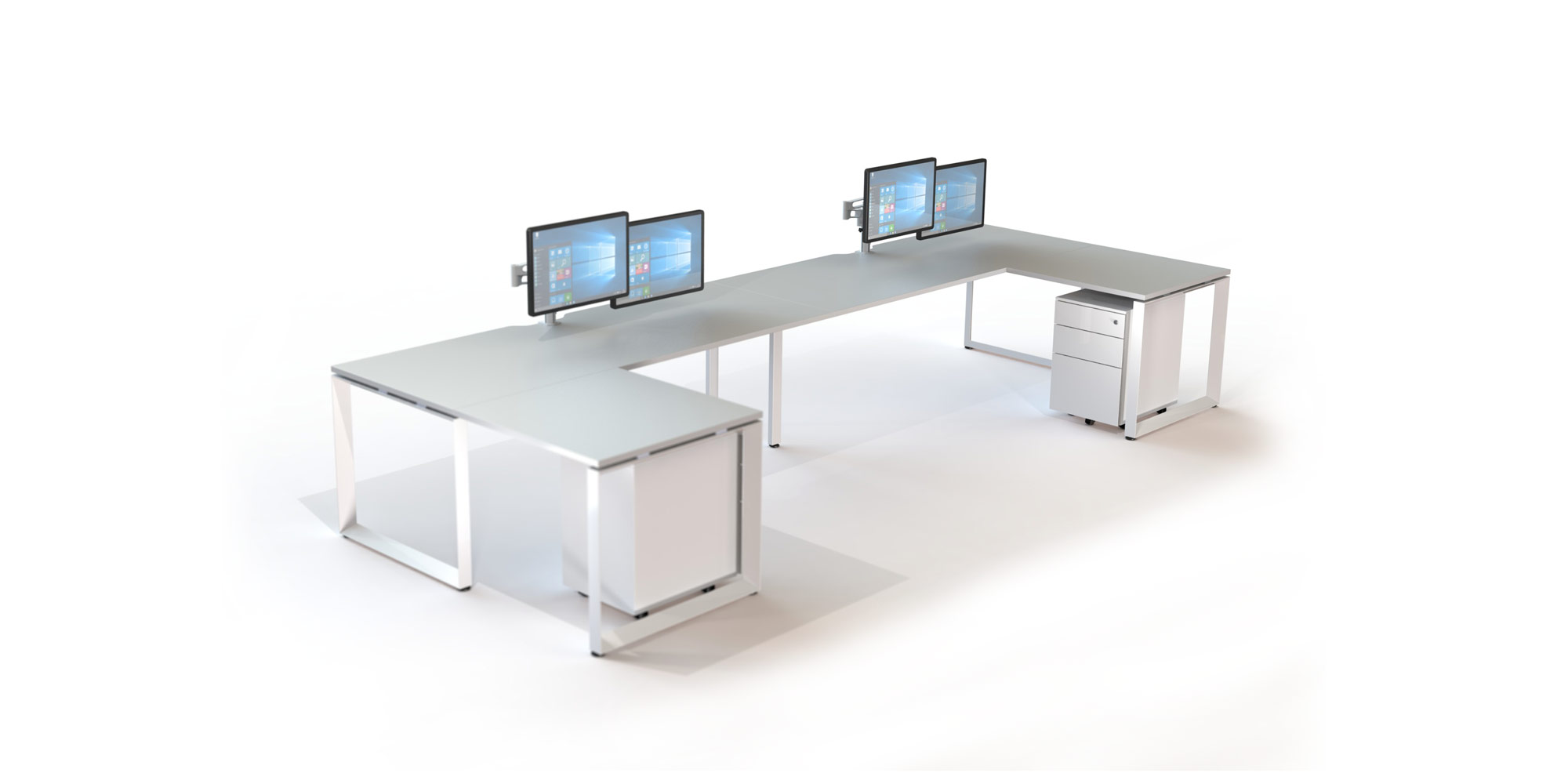 MIKI is a crowd pleaser with its looped-leg or tradition post steel support frame giving the system an undeniably sleek and minimal profile. MIKI is versatile, easy to assemble and reconfigure, and integrates easily with a wide range of modular cable management components to create a clutter-free workplace. MIKI comes with RJ's ten-year warranty to ensure satisfaction is guaranteed.
SCALE proves that economic sensibility, versatility and good looks aren't mutually exclusive. An elegant desk-based system, SCALE's modular frames are available in welded steel frame or aluminium modular components allowing workstation sizes to be easily altered on site. Despite its minimal profile, SCALE offers great operational flexibility including technician height-adjustable desktop options.
NOMADO is a compact mobile office with a conveniently flat body design. The worktop can be folded out to form a fully-equipped work place complete with task lighting, electric outlets and storage space. When folded flat again it turns into a mobile stackable separator wall that integrates perfectly well into any environment.
HYDRA is a new freestanding, height-adjustable workstation. Available with a black powder coated, adjustable steel spring frame, HYDRA offers a range of seating or standing heights and a hardwearing laminate top. Utilising a gas assisted lift mechanism, HYDRA is also one of the simplest to use sit-to-stand desks available.